9 Photos Of Prince William & Kate Middleton Gazing Into Each Other's Eyes
You can tell a lot about how people feel about each other just in the way that they look at one another. Do their eyes always seem to meet? And when they do, do they linger? Sometimes a simple look can be more revealing than any PDA, which is why despite the Duke and Duchess of Cambridge intentionally choosing to not be overly affectionate in public, you can still see their love for one another. While that personal policy may keep them from piling on the PDA, it can't stop Prince William and Kate Middleton gazing into each other's eyes. Which they do a lot. But then when you've got their kind of love and connection, it's pretty hard to look away.
As Myka Meier, a royal etiquette expert and the founder and director of Beaumont Etiquette explained to People, there is no official rule preventing them from being affectionate in public — they just chose not to. "The likely reasoning is more that while traveling on a tour such as the India trip, technically the couple are working representatives of the British monarchy," she said, specifically mentioning a trip the couple took to the Taj Mahal in 2016. "The couple are likely to show very little PDA, if any, to remain professional during their designated roles abroad." This makes sense, but it also means we have to look closely to catch those small but meaningful moments. It's worth the effort, because, as you can see, these two are so sweet together that you can't help but swoon!
1

LOCKING EYES ON THEIR WEDDING DAY.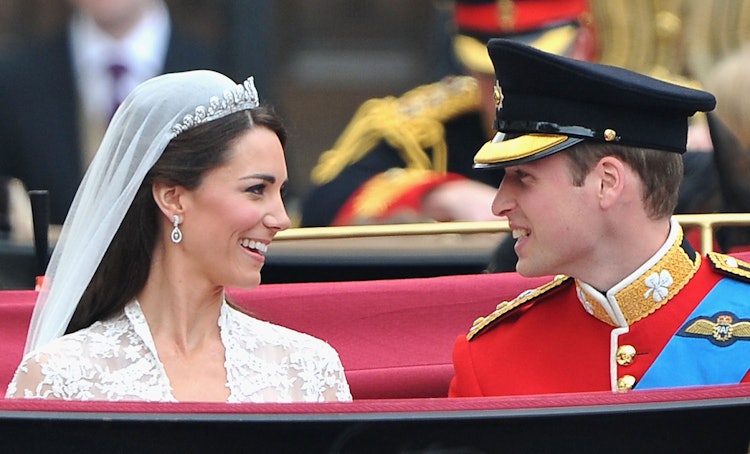 This moment was captured on William and Kate's wedding day in London on April 29, 2011. What's amazing about this image isn't just how into each other they clearly are here, but that this same level of connection is repeated time and time again throughout their seven-year (and counting!) marriage.
2

JUST A COUPLE OF CALGARY COWBOY CUTIES.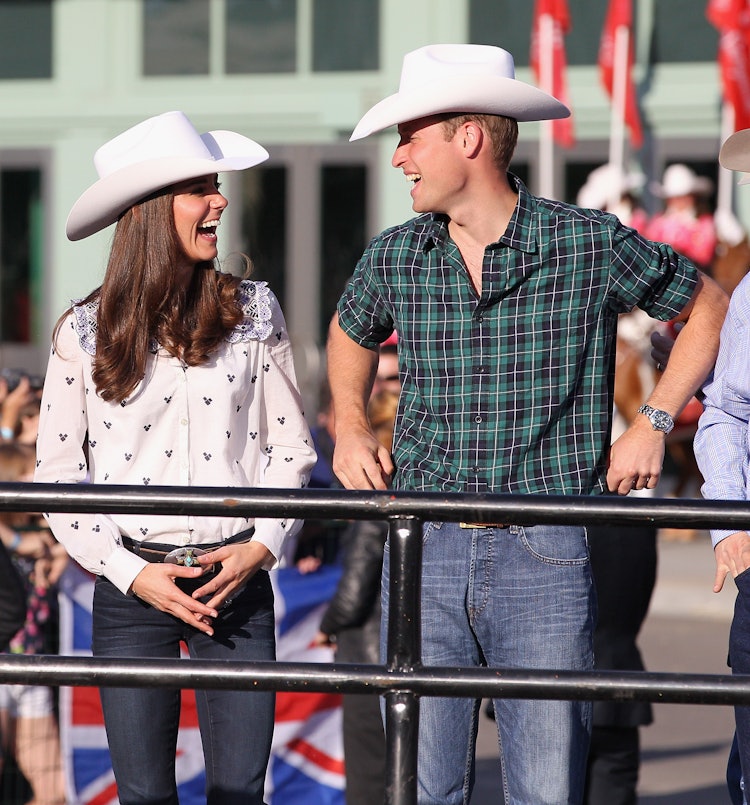 Shortly after their wedding, the couple headed to Canada for the annual Calgary Stampede in July 2011. Not only are they adorable together here, but they are pulling off those cowboy hats way better than I would've expected!
3

EYE-GAZING AT THE RUGBY MATCH.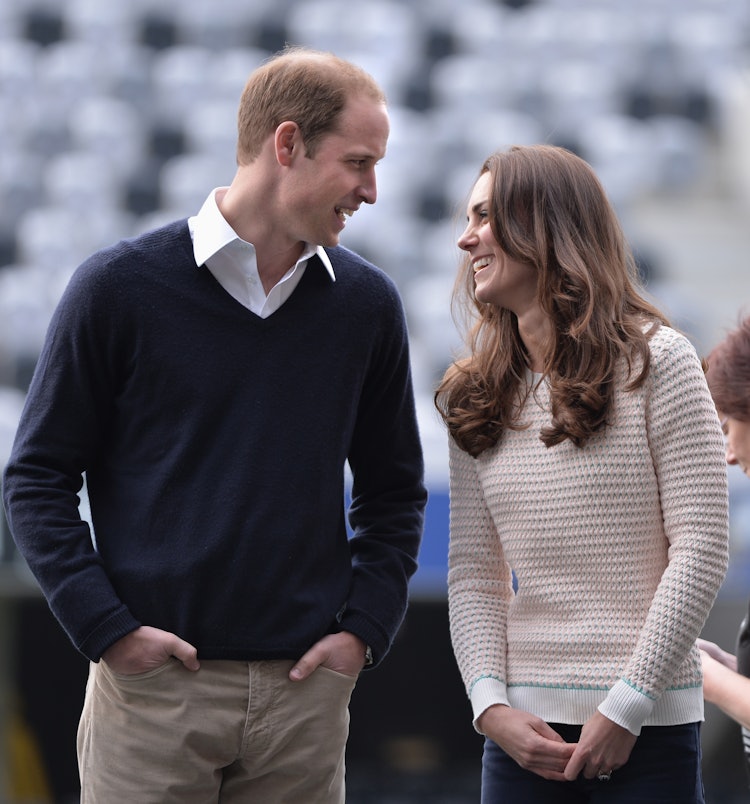 This sweet moment comes from the couple's trip to New Zealand in April 2014 for a Rugby game.
4

FIND SOMEONE WHO MAKES YOU SMILE LIKE WILLIAM.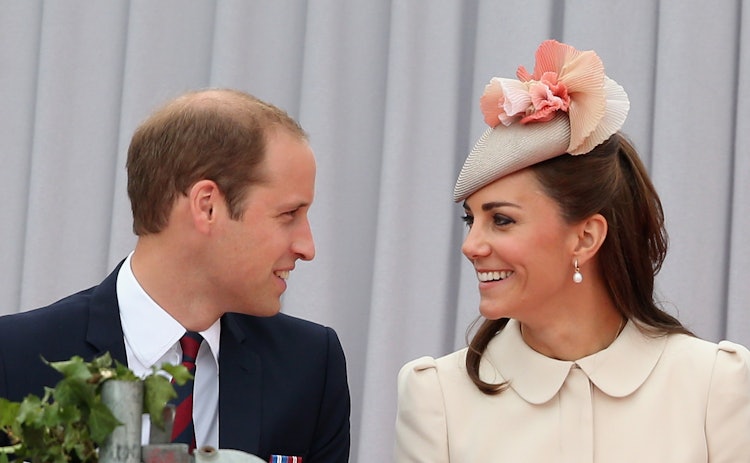 Is there any couple who seems happier to be in each other's presence than Will and Kate? Just take a look at these two in August 2014 at the WWI 100 Years Commemoration Ceremony in Belgium. The flirty eye contact and the smile is all you need to know this moment is both special, and yet, also like so many other moments these two have shared.
5

STEALING A PRIVATE MOMENT IN PUBLIC.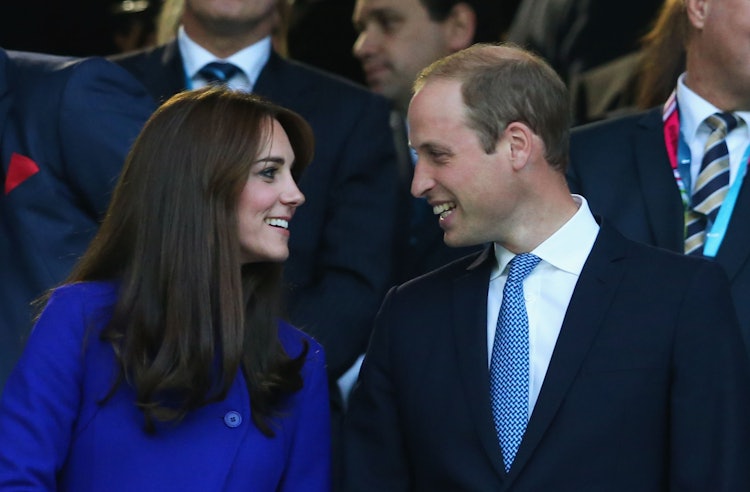 One of the reasons their eye contact always feels so special is because these two seemingly have the ability to shut out the rest of the world for just a brief instant while they share a private moment, as they did here, in September 2015 in England at the Rugby World Cup.
6

LIVING THEIR BEST LIVES WHILE VISITING INDIA.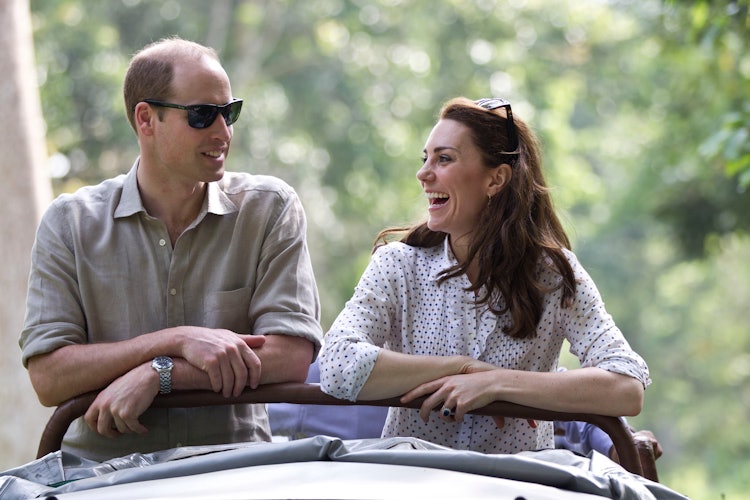 Just look at these two, living their best lives and having a blast back in April 2016! Well, to be fair, I would also be having a blast if I were on a fabulous royal trip to India with a real life prince. Just sayin'.
7

LOCKING EYES IN THE CITY OF LOVE.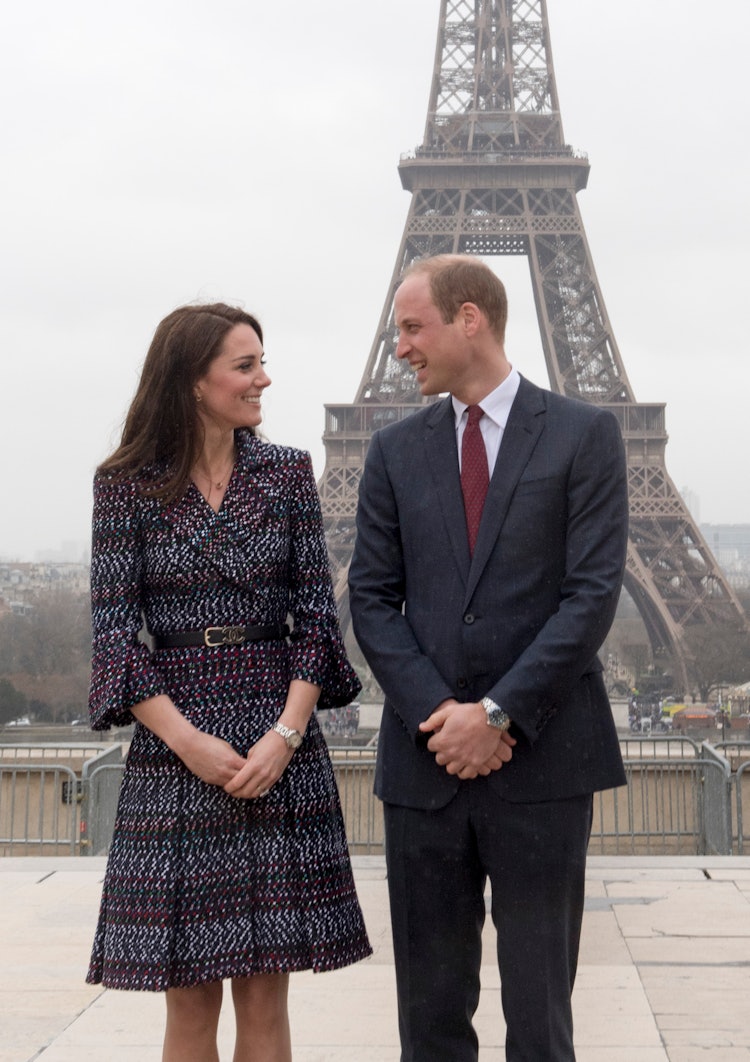 While their body language may say it's all business in Paris here in 2017, their eyes tell a different, more romantic story. Swoon.
8

BEING SWEET TOGETHER IN THE SNOW.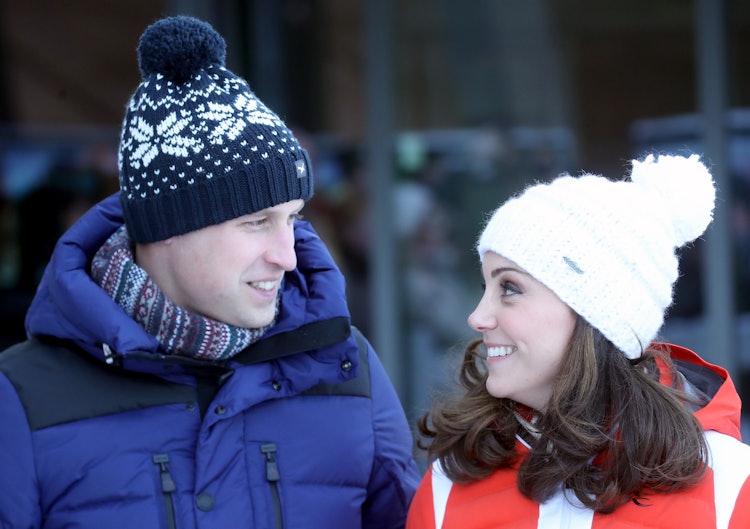 This photo is from the couple's trip to Norway in February, and while the weather was cold, their chemistry continues to be hot. Also, can we just take a moment to just appreciate how unbelievably adorable Kate is?
9

WELCOMING HOME BABY LOUIS.
In April, the couple welcomed their third child, Louis, and as you can see, just in they way look at each other and at their new son, there's no shortage of love to go around here.
These days, the world can often feel like a dark and scary place, which is why sometimes you just need to take break and look at something pure, like the way William and Kate look at one another. This royal couple is total relationship #goals.
Source: elitedaily com